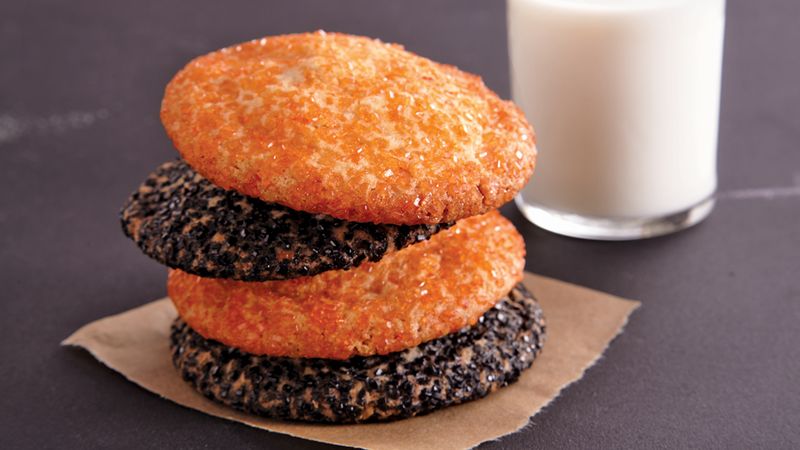 Halloween Sugar Cookies
Main Ingredient: Vanilla*Butter*Sugar Cuisine: American
Ingredients
1/3 cup butter
1/3 cup butter shortening
3/4 cup granulated sugar
1 teaspoon baking powder
1/8 teaspoon salt
1 large egg
1 teaspoon vanilla extract
2 cups all purpose flour
Orange & Green Frosting
Halloween Cookie cutters
Nutrition Facts
Calories
500
Directions
Step 1Preheat oven to 375 degrees.
Step 2Beat butter and shortening on high speed for 45 seconds.
Step 3Add sugar, baking powder, and salt.
Step 4Beat until combined, scraping the bowl occasionally. Beat in egg and vanilla.
Step 5Beat in flour.
Step 6Divide dough in half.
Step 7Cover tightly with plastic wrap and chill for 2 hours.
Step 8On a lightly floured surface roll half of the dough out to a thickness of 1/8 inch.
Step 9Cut into desired shapes with cookie cutters and place onto an ungreased cookie sheet.
Step 10Bake for 7 to 8 minutes.
Step 11Cool cookies on a wire rack and decorate.