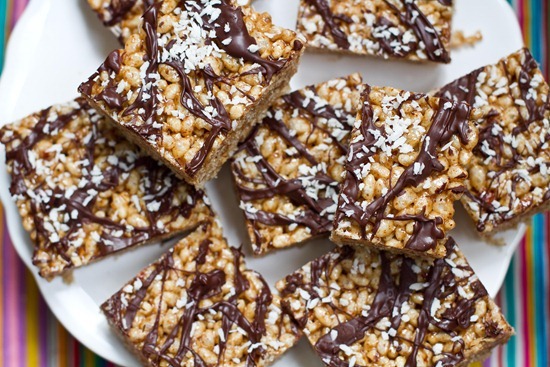 Ingredients
2 2/3 cups blanched almonds (about 3/4 pound)
1/2 cup sugar
1/4 teaspoon salt
1 1/2 teaspoons almond extract
1/2 prepared Basic Butter Cookie Dough at room temperature
2 egg whites, beaten lightly
Directions
Step 1Halve 1 cup almonds and reserve.
Step 2In a food processor grind almonds with sugar and salt until fine. In bowl of a standing electric mixer beat almond mixture and almond extract into basic dough until just combined well. Pat dough into a rectangle. Chill dough, wrapped in wax paper, at least 1 hour or overnight.
Step 3Preheat oven to 350°F.
Step 4Working with one third of dough at a time, roll out each piece of dough between two sheet of wax paper into a 12- by 9-inch rectangle, slightly more than 1/8-inch thick. Cut dough into 1 1/2- to 2-inch almond shapes (or any other shape preferred), arranging cookies about 1/2 inch apart of baking sheets. If dough becomes too soft to work with, freeze or chill uncut dough on baking sheet until firm.
Step 5Brush cookies lightly with egg whites and gently press a reserved almond half in center of each cookie.
Step 6Bake cookies in batches in middle of oven until pale golden, about 10 minutes, and cool on racks. Cookies may be stored between layers of wax paper in airtight containers up to 6 weeks frozen.