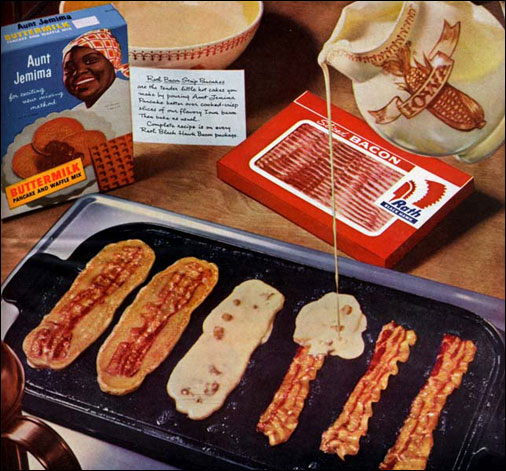 Bacon Pancake
2 Main Ingredient: N Cuisine: American
Ingredients
Ingredients
3/4 cup flour
1 cup milk
2 eggs
1/2 pound lean bacon
1 small can of corn niblets (optional)
salt and pepper
Nutrition Facts
per serving of 2
Calories
500
Directions
Step 11. Preheat oven to 200C.
Step 22. Cut the bacon into small pieces and cook in a frying pan / skillet until nice and crispy, drain off any excess grease and keep it to one side.
Step 33. Sift flour into a bowl and add half the milk, stir until smooth. Next add the eggs and remaining milk and beat till the batter is smooth. Season lightly with salt and pepper.
Step 44. Spoon 2 teaspoons of the bacon grease into the bottom of the baking dish or pie plate. Place the bacon and corn into the bottom of the dish and carefully pour the batter over.
Step 55. Bake in the oven for around 20-30 minutes or until the pancake is set and the top is golden brown.