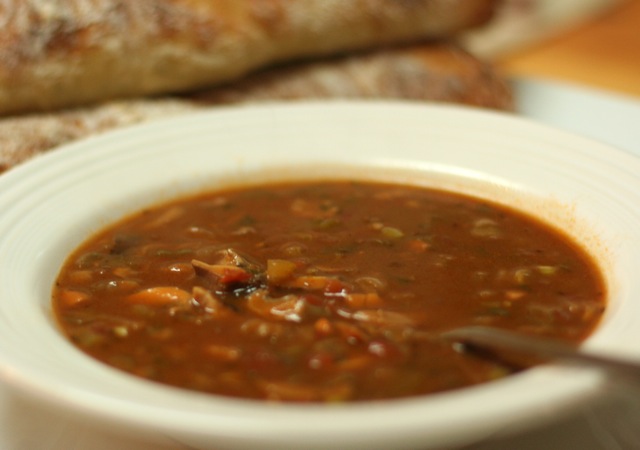 Mock Oyster Soup
Salsify is a rare vegetable, sometimes available at Whole Foods. If you have a garden, buy seeds and grow your own. If you don't want to mess with the preparation of salsify, it is available in canned versions. You might have to go online to search where to find it, though. This vegetable was popular in the late 1700s and has a unique taste not found in other vegetables. It's worth a try!
20 min 4 Main Ingredient: Vegetables Cuisine: American
Cooking:

20-30 min. Start to finish: 1 day min
Ingredients
•1 1/2 cups cubed salsify
•1 1/2 cups water
•1 tablespoon kosher salt
•3 tablespoons butter (not margarine)
•2 cups whole milk
•1 cup cream (or half-and-half)
•Salt, pepper and parsley to taste
Nutrition Facts
per serving of 4
Calories
500
Directions
Step 1Prepare the salsify as advised below; cut into cubes about a half-inch thick. In medium saucepan, place water and salt, bring to a boil, and add salsify. Cook until tender, approximately 10 minutes. Add butter, milk, cream and heat through. Add salt and pepper to taste. Some might choose to add parsley for bit of color and additional different flavor. You can also top this with-- what else--oyster crackers.
Step 2Preparing salsify: If you are preparing fresh salsify, don't wash it. Just store it in plastic. When it's time to prepare it, I recommend wearing rubber or plastic gloves--and old clothes. Salsify exudes a sticky substance that is unpleasant to work with and impossible to wash off; cooking removes this substance. Place the peeled salsify in a bowl with water a bit of lemon juice to prevent it from discoloring prior to cooking.