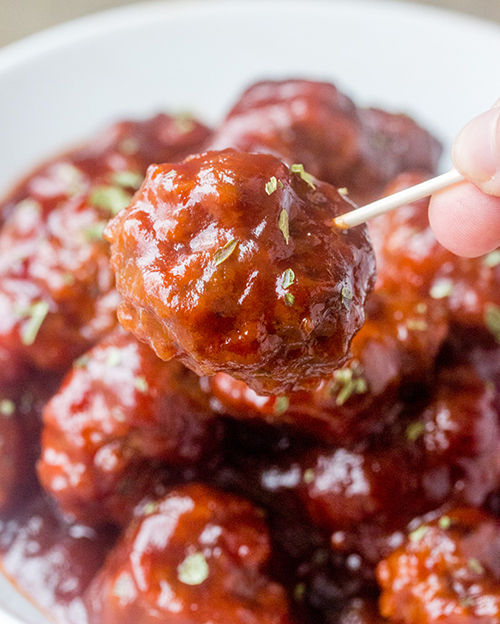 New Years Appetizer Meatballs
Fast and easy recipe that will surely please everyone at your party!
10 min 15-20 Main Ingredient: Beef*Sugar Cuisine: Chinese
Cooking:

10-20 Start to finish: 1 day min
Ingredients
* 1 Package of frozen meatballs (about 30 in a package)
* 1/3 cup white or rice vinegar (Note: rice vinegar gives better results)
* 4 tablespoons brown sugar
* 1 tablespoon ketchup
* 1 teaspoon soy sauce
* 2 teaspoons cornstarch mixed with 4 teaspoons water
Nutrition Facts
per serving of 15-20
Calories
500
Directions
Step 1Heat meatballs according to package directions.
Step 2To make the sauce:
Step 3Mix the vinegar, brown sugar, ketchup, and soy sauce together and bring to a boil in a small pot. Mix together the cornstarch and water, add to the other ingredients and stir to thicken.